- I got title of this blog from name one of my friend has kept on Orcut.
This video is about popular, widely accepted , taken for granted conventions and people who has defied it. It is about people once seen around us. It is about people who have refused to believe in conventions.
Have a look at following peoples:
Voices around us says:
"With enough experience only success comes"
Have a look at this guy
: Sachin Tendulker
- In his
early days as a schoolboy cricketer he was sent back home. The man who turned him back was legendary fast bowler Dennis Lillee who told the young Tendulkar, 'Just focus on your batting'.

- While at school, he was involved in unbroken 664-run partnership. The destructive pair reduced one bowler to tears and made the rest of the opposition unwilling to continue the game. This was the record partnership in any form of cricket, until 2006.
This all happened at age of 14!!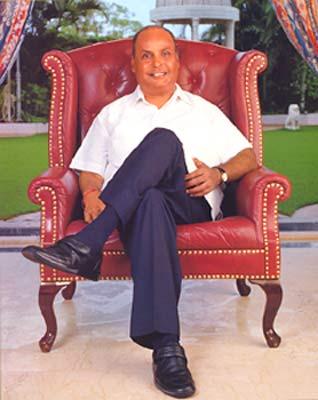 Voices around us says:
"Only those with family money ever become rich"
Have a look at this guy
: Dhirubhai Ambani- 'Dhirubhai' came from a tiny village (Chorwad in Junagadh dist.) that is not even a dot on the political map of Gu
jarat. He could not go in for higher education simply because there was no money in the family kitty.
- Today he has an empire which is third largest private sector mega corporation.
Voices around us says:
"Only game where India can become world champion is cricket"
Have a look at this guy
: Viswanathan Anand (Person whose checkmate can not be escaped)
-
One of only 4 players in history to break the 2800 mark on the
FIDE rating list.
- Top three ranked players in classical time control chess in the world continuously since 1997.
- Recently while most of the people were singing song of Team India's T20 world cup victory (even after Australia's Humiliating, ruthless, clear, flat victory against India in ODI series), Anand became the world champion, winning the global tournament in Mexico.
Voices around us says:
"Individual can never make a difference"
Have a look at this guy
: Gandhi
- Known as "Mahatma (Great soul)", "Bapu", "Father of the nation".
- Einstein once said, "Generations
to come, it may be, will scarce believe that such a one as this, ever in flesh and blood walked upon this earth."
Voices around us says:
"If man were meant to fly, they'd have been born with wings"
Have a look at this guy
: Wright brothers
- Built the worl
d's first successful airplane and making the first controlled, powered and sustained heavier-than-air human flight.

These all have acted when we said we have no choice. What is your next excuse?

Thinking that '
one picture is worth thousand words and one video is worth thousand pictures
', I have blogged this video. Video is too good. Have a look at it.