Love makes life beautiful. This is punchline of Telugu movie Bomarillu (means a toy house).
This is most number of timed watched movie by me. I have watched it 40-50 times! More surprising thing than number of times I watched this movie is that this is movie is in Telugu!! And I am Gujarati!!! It is quite obvious for me to guess that many questions have rise in you. Let me address few of them.
What has made me watch this movie 40 times?
Harini's child like innocent acting and funny situation that gets generated out of her innocence.
What is a theme of the movie?
To be honest, i don't know. What I like the best in movie is and that is what I would recommend you to watch is, conversations between Harini and Sidhartha or between Harini and anyone else.
Who is an actress of movie?
Genelia D'Souza. Also known as Harini.
Did she act in any Hindi movie?
Yes, she did.
- Tuje Meri Kasam.
- Masti.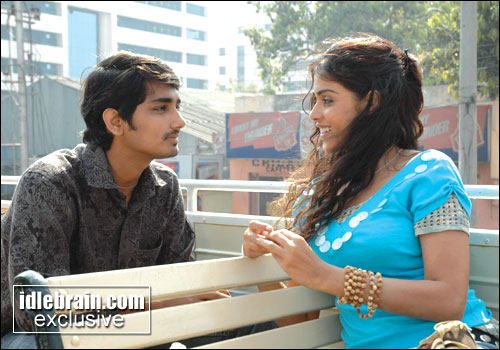 Genelia has acted superbly in this movie. Her name is Hasini in this movie. Anytime she speaks her name she laughs a little justifying her name. Harini or say Genelia's role is of a childlike innocent girl and her acting has given full justice to it. Sidhartha is hero of the movie. His real life name and name in this movie, both are Sidhartha. Harini calls him with name Sidhdhu.
Let me describe some of the incidents of this movie.
In one of the incident, she sees her picture made with charcoal on college wall. She calls the guy who had made that picture. Guy gets frighten and starts justifying why he has made this painting and wrote bad words above it. She drags him till that picture says, does Hasini look like this?, her hair is not like this, Hasini is always smiling, so put smile on this face. That guy gets shocked at this. Guy has expected her to be angry. While she was cool and asking that guy to correct the picture.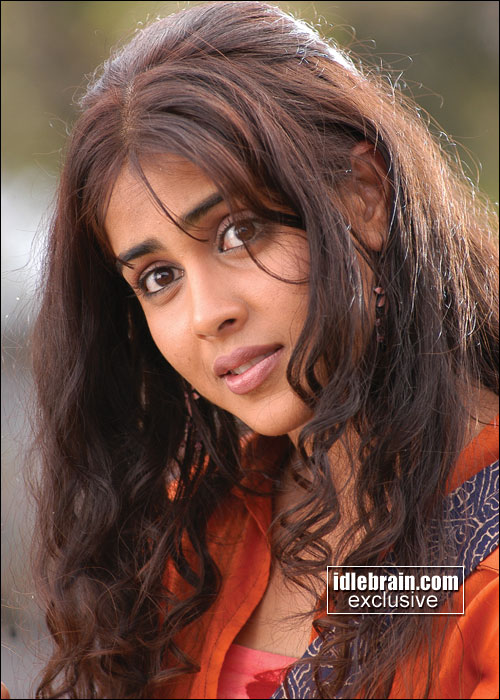 She asks sidhdhu to go for ice-cream at
mid-night
. While coming back to home eating ice-cream, she asks Sidhdhu you will go alone to your home?, are you sure you will be able to go?, Should I come to drop you till your home? So Sidhdhu makes some sign as if asking her , '
you
' will come to drop me? and laughs.
Hasini asks Sidhdhu, why is your face like this?, are you angry on someone?
He replies, No actually I did not sleep yesterday night.
She asks why.
He says, I drunk yesterday.
She asks, which brand?
He give some brand name.
She says this is my father's brand.
He says after having drink I speak bad words.
She gets excited and insists Sidhdhu to teach some bad words to her.
Sidhdhu says no.
She bags like a small kid asking to father for toy, to teach at least 3 bad words saying "Please please please sidhdhu, 3 words only, pllllleeeeeeaaaaassse".... Too much funny !!!
Let me also put Video clip of this movie. Notice an innocency in Genlia's acting here: